DIY: Installation of RESONATE RouterUPS
It just takes 30 seconds to install RouterUPS and sits between the AC/DC Adapter and the WiFi Router. We designed it this way to ensure we don't create any additional electronic wastage and put to use the AC/DC Adapter that came along with the WiFi Router.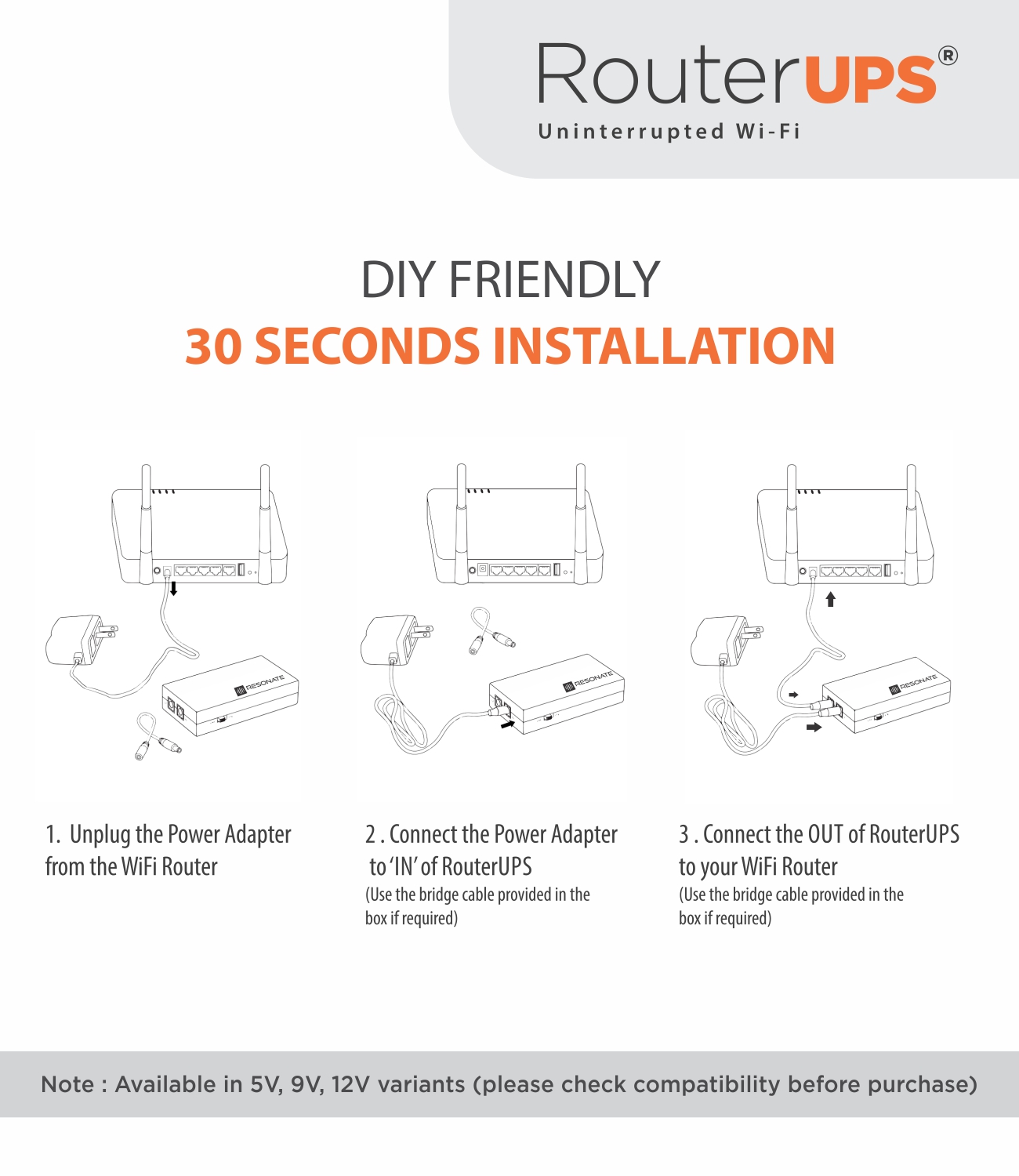 We are grateful for some of our customers who passionately explained how to install RouterUPS and you can see some of the popular ones here. Please note the videos are here for a reference and read the instruction manual, warranty for specific details to ensure you have a first hand information.
YouTube Video In English: