It takes just 2 steps to choose the compatible RouterUPS for your complete peace of mind. Wi-Fi Routers comes with different power ratings and this page will help you to choose the compatible RouterUPS for you.
Step 1: Check the input power ratings of your WiFi Router and the Power Adapter. The power ratings are typically mentioned in the label behind your WiFi Router.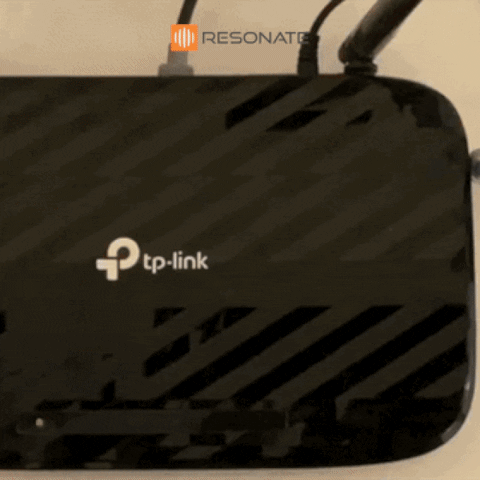 Step 2: Your WiFi Router is compatible with

RouterUPS is CE, RoHS Certified product designed for everyday use along with your WiFi Router. RouterUPS has a range of models that supports 5V, 9V and 12V powered Wi-Fi Routers. RouterUPS has several safety protection circuits including an intelligent battery management system (BMS) for longer life and your complete peace of mind.
For absolute peace of mind we have custom built specific to the common power ratings of WiFi routers available in the market. RouterUPS has three variants CRU5V, CRU9V, CRU12V. Here is a quick compatibility list for popular routers. If you don't see it in the list please follow above steps to ensure compatibility.

Alternatively, For choosing correct combination of RouterUPS and Cables to wooer two devices, you can follow RESO BOT located at lower right corner at
www.resonate.store
RESO BOT will help you choose right variant for your device.